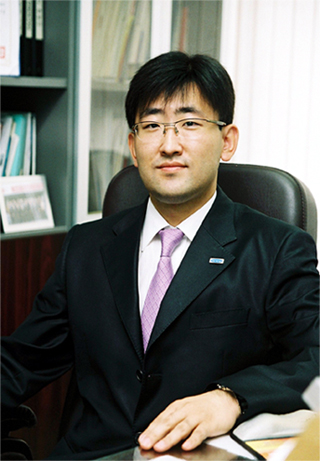 Hardram Co., Ltd., is a company fully dedicated to top quality and
customer satisfaction! Also, a company that seeks to lead laser applications!
Thank you very much for visiting Hardram's homepage.
At Hardram, we have been supplying LCD/OLED/Mobile automated laser machining equipment since 2000.
In particular, our titler/edge exposure equipment in the LCD/OLED field has achieved industry standardization and worldwide
No. 1 sales (delivery) with our unique optical technology.
Not satisfied with this, however, Hardram has been making remarkable progress as a total laser solution company
by continuously developing optical technology and software.
All employees of Hardram constantly try new things, continuously perform advance development to meet the rapidly-changing
market environment and customer needs, and doing their best to make Hardram a "global" laser machining company.

Feel free to contact and visit us anytime and you will find us doing our best.
Thank you very much again.
CEO Min Sung-wook